Social Initiatives
Dinco group has been aggressively participating in various social & welfare programmes. The group aims to undertake several ethical, social and environmental initiatives to contribute to the society it serves. The group is committed to raising the quality of life and social well-being of communities where it operates. We have prioritized our social initiatives on local needs that focus on education, health, sustainable livelihood, infrastructure development, drinking water, agricultural help and environment conservation. We have formed Ganeshi Lal Goyal Charitable Trust which takes care of all these initiatives.
In the education sector, we have been a front-runner in providing financial help to many schools in our locality. A huge sum has also been invested on a school for its infrastructure development. Further, we are also running ourselves a school 'Nav Prerna Shikshan Kendra' at Sector-3, Rewari for 'Mentally Challenged children'. It is devoted to provide educational and vocational training services to mentally challenged. Our esteem institution was started on 15th July, 2001. Main objective of Nav Prerna is to serve the society by providing teaching and training services for the rehabilitation of disabled and coordinate, them with the mainstream.
Following services are also provided by consultants to mentally challenged children in the school:
1. Speech Therapy
2. Physio Therapy
3. Occupational Therapy
4. Behavior Modification programme
5. Cultural and sports activities
6. Yoga Therapy
The school has over 50 mentally challenged students. We make sure that these students also enjoy their life, the same way as we do. Also, visit nprewari.com for more information.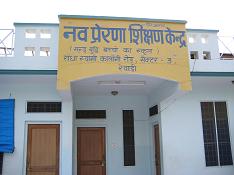 In the health sector, we are the member of Agarsen International Hospital at Rohini, Delhi. The hospital has state-of-the-art facilities equipped with the latest technology and equipments to diagnose & cure diseases. We, as a member of the hospital have approached many people and have been able to convince them to be associated in some or the other way with this project.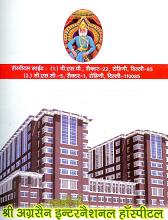 Also, we have constructed Ganeshi Lal Goyal Dharamsala at Sector-3, Rewari with latest structure and design to cater to the needs of various locals for their get together and functions. The Dharamsala is the largest booking centre in the city. People from all classes and culture have now been associated and benefited with this facility. The charges are very nominal and include only the maintenance charges for the day.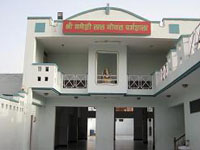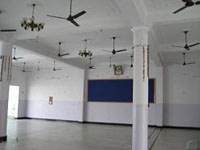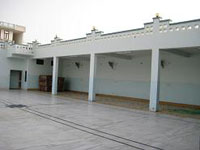 Further, we have installed water coolers at prime locations in the city that provide fresh and cold drinking water during the scorching heat to the pedestrians & other passerby's.
Apart from above, we keep on contributing to other social and welfare programmes either financially or through social means. For instance, we provide morning food to few pedestrians at our factory premises daily. We are also members of various organizations running for the welfare of the community.
We believe that through creating opportunities and working towards a more equitable society, we have made small, but effective strides in the areas of social welfare.